Summer Course in Biology 2022:
Molecular Ecology Approach to Support Marine Biodiversity Conservation
Background
Known as a mega biodiversity country, Indonesia has enormous resources to be explored and managed wisely. Therefore, Indonesia needs a young generation of researchers, scientists, and thinkers equipped with knowledge and skills (hard and soft skills) to take part in Indonesian resource management. Nowadays, an advanced method such as the molecular approach has been used widely in the study of ecology and resource management. This method is also used for many applications, such as screening for potential drug discovery, disease controls, finding novel metabolites and other biotechnological fields.
The Summer Course in Biological Science 2022 is organized by the Department of Biology and Biotechnology Study Program, Faculty of Science and Mathematics (FSM), Diponegoro University (UNDIP), Semarang, Central Java, Indonesia. The theme of this first Summer Course in Biology is "Molecular Ecology Approach to Support Marine Biodiversity Conservation." The Summer Course in Biology 2022 is a two-week activity that will expose the participants to knowledge and skill in molecular ecology research, especially related to biodiversity and conservation.
Objectives
The Summer Course in Biology 2022 is a two weeks activity that aims to:
Increase the participants' knowledge of the molecular application in conservation and biodiversity assessments.
Expose the participants to different research questions and research ideas.
Increase the participants' hard skills regarding molecular techniques including practicum laboratory skills i.e. preparation, DNA amplification, and data analysis.
Study excursion to introduce the Marine Biodiversity of Indonesia.
Open the future collaboration in research and education between participants and speakers of this course.
Committee Members
Chair              : Dr. rer. nat. Anto Budiharjo, SSi, MBiotech
Members       : Ni Kadek Dita Cahyani, Ph.D
    Rully Rahardian, Ph.D
    Dyah Wulandari, Ph.D
    Satriyo Adhy, M.T
Activities
The Summer Course in Biology 2022 will be partitioned into three parts; 4-days of online course or webinars, 3-days of study excursion at Karimunjawa Island, and 4-days of practicum laboratory activities. The online course will invite seven speakers (national and international speakers) with topics ranging from Marine Ecology, Molecular Ecology, and Biodiversity. Further, we will invite some participants to join the study excursion at Karimunjawa National Parks and the practicum laboratory activities at Molecular and Applied Microbiology Laboratory – UPT Laboratorium Terpadu Diponegoro University, Semarang, Indonesia. The practicum activities will focus on DNA amplification using the Sanger Sequencing approach, including DNA extraction, Polymerase Chain Reaction (PCR), Gel Electrophoresis and data analysis using MEGA X.
Please note, it is also possible for participants to follow all the course activities online. Detail schedule of the online access will be informed further.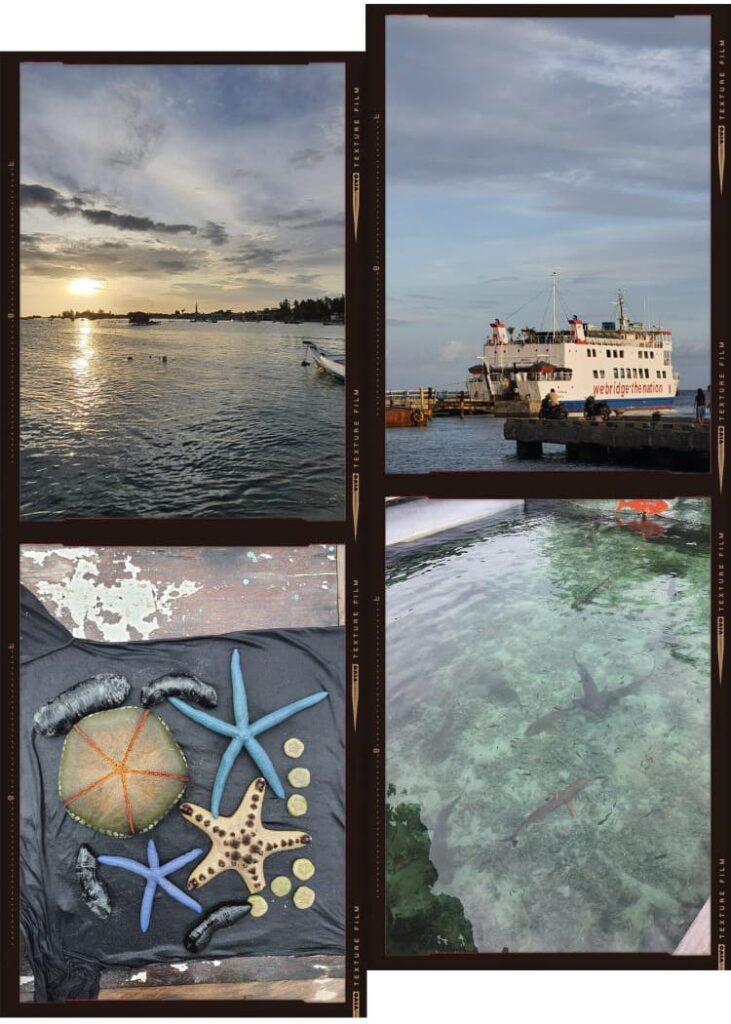 Timeline
Online Course:
            Date/Time      : 1 – 4 August, 2022
            Place               : Online with Zoom platform
Study Excursion Activities:
            Date/Time      : 5 – 7 August, 2022
            Place               : Karimunjawa Island National Park
Laboratory Activities:
            Date/Time      : 8 – 11 August, 2022
            Place               : Molecular and Applied Microbiology Laboratory
                                      UPT Laboratorium Terpadu Diponegoro University
Speakers:
The keynotes speakers range from diverse background of molecular to applied biological science including:
Dr. Christopher Meyer – the Smithsonian's National Museum of Natural History
Prof. Dr. Ir Ambariyanto MSc. – Diponegoro University
Prof. Drs. Sapto Purnomo Putro, M.Si, Ph.D – Diponegoro University
Dr. Jordan M. Casey – University of Texas at Austin Marine Science Institute
Dr. Tan Min Pau – Institute of Marine Biotechnology, Universiti Malaysia Terengganu, Malaysia
Samantha Cheng, Ph.D. – WWF
Dr. Karyadi Baskoro, S.Si., M.Si. – Diponegoro University
Schedules
Online Course

Date

Time Zone

Speakers and Topic

Monday

August 1, 2022 

Jakarta 08.30 – 09.00

(GMT 01.30 – 02.00)

Opening Ceremony by the Dean of Faculty of Science and Mathematics, Universitas Diponegoro

Jakarta 09.00 – 10.25  

(GMT 02.00 – 03.25)

Christopher Meyer, the Smithsonian's National Museum of Natural History – USA

Jakarta 10.25 – 10.35

(GMT 03.25 – 03.35)

Break

Jakarta 10.35 – 12.00

(GMT 03.35 – 05.00)

Prof. Ambariyanto

 

Tuesday

August 2, 2022 

Jakarta 09.00 – 10.25  

(GMT 02.00 – 03.25)

Jordan Casey, University of Texas at Austin Marine Science Institute – USA

Jakarta 10.25 – 10.35

(GMT 03.25 – 03.35)

Break

Jakarta 10.35 – 12.00

(GMT 03.35 – 05.00)

Prof. Sapto Purnomo Putro, Biology Department – Fac. Of Sciences and Mathematics, UNDIP

Topic: sustainable use of marine biota and biomonitoring

 

Wednesday

August 3, 2022 

Jakarta 09.00 – 10.25  

(GMT 02.00 – 03.25)

Samantha Cheng, WWF

Jakarta 10.25 – 10.35

(GMT 03.25 – 03.35)

Break

Jakarta 10.35 – 12.00

(GMT 03.35 – 05.00)

Dr. Karyadi Baskoro, Biology Department – Fac. Of Sciences and Mathematics, UNDIP

Topic: Basic Survival Skills in Nature

 

Thursday

August 4, 2022

Jakarta 09.00 – 12.00

(GMT 02.00 – 05.00)

Dr. Tan Min Pau, Institute of Marine Biotechnology – Universiti Malaysia Terengganu, Malaysia

Topic: Bioinformatics analysis for DNA sequences of marine biodiversity

Jakarta 12.00 – 12.15

(GMT 05.00 – 05.15)

Closing Ceremony by the Dean of Faculty of Science and Mathematics, Universitas Diponegoro
Study Excursion

Day 1, Friday, 5 August , 2022

Depart from Semarang to Karimunjawa island

Site Activities in Karimunjawa island

Day 2, Saturday, 6 August, 2022

Site Activities

Day 3, Sunday, 7 August, 2022

Depart from Karimunjawa island to Semarang

Practicum Laboratory Course

Day 4, Monday, 8 August, 2022

08.15 – 08.45

Opening Ceremony; Group Picture

08.45 – 10.15

(Class) Introduction to Molecular Ecology

10.15 – 10.30

Break

10.30 – 12.00

(Class) Introduction to Laboratorium activities – Extraction

13.30 – 16.00

(Lab) Introduction to laboratory; Sample preparation and DNA Extraction

Day 5, Tuesday, 9 August, 2022

08.45 – 10.15

(Class) PCR and Electrophoresis

10.15 – 10.30

Break

10.30 – 12.00

(Class) Desain PCR

13.30 – 16.00

(Lab) PCR and Electrophoresis

Day 6, Wednesday, 10 August, 2022

8.45 – 10.15

(Class-Hands on) Data analysis (MEGA) and Phylogenetic tree (1)

10.15 – 10.30

Break

10.30 – 12.00

(Class-Hands on) Data analysis (MEGA) and Phylogenetic tree (2)

13.30 – 16.00

(Class-Hands on) Introduction to R

Day 7, Thursday, 11 August, 2022

8.45 – 10.15

(Class) Introduction to NGS: DNA metabarcoding and eDNA

10.15 – 10.30

Break

10.30 – 11.30

(Class) Introduction to NGS: Microbiome

11.30 – 12.00

Closing Ceremony; Group Picture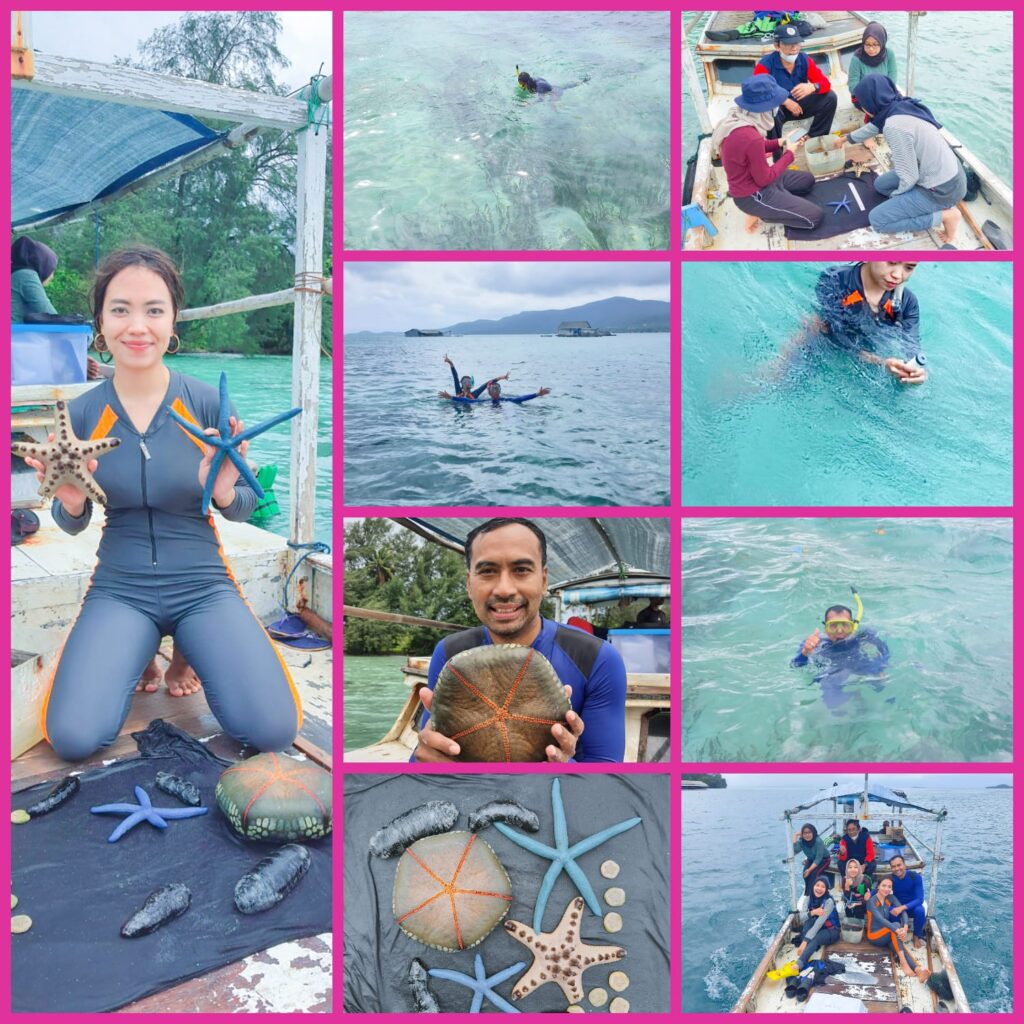 Contact detail
Questions regarding the summer course schedule and activities can be directed to the summer course Coordinator, Dr. rer. nat. Anto Budiharjo, SSi, MBiotech,  at anto.budiharjo@live.undip.ac.id 
Questions regarding the summer course registration process can be directed to Pandji Triadyaksa Ph.D,  at p.triadyaksa@fisika.fsm.undip.ac.id 
Fee and Registration
The summer course is free of charge with only accepting limited number of participants.
Participants who want to join the course activities in Indonesia should contact rer. nat. Anto Budiharjo, SSi, MBiotech at the above email to request the slot and prepare their personal accomodation, transportation and consumption expenses.
The summer course committee will arrange the accomodation, transportation and consumption during the Karimunjawa study excursion.
The summer course committee can help the arrangement of accomodation during the laboratory course in Semarang.
The admission process starts from June 1 – July 22, 2022 or until the number of participants is fulfilled.
Participants who want to join the course activities in Indonesia are encourage to register early to ensure the schedule of your immigration/visa application process and procedure.
International students (undergraduate and graduate), who wants to follow  the course full online or with following field and laboratory courses in Indonesia

, should apply using the registration link provided at:

admission.undip.ac.id
On this page, you will be required to create an account to LOGIN. Therefore, please check the following sequence of procedures for more detail information: